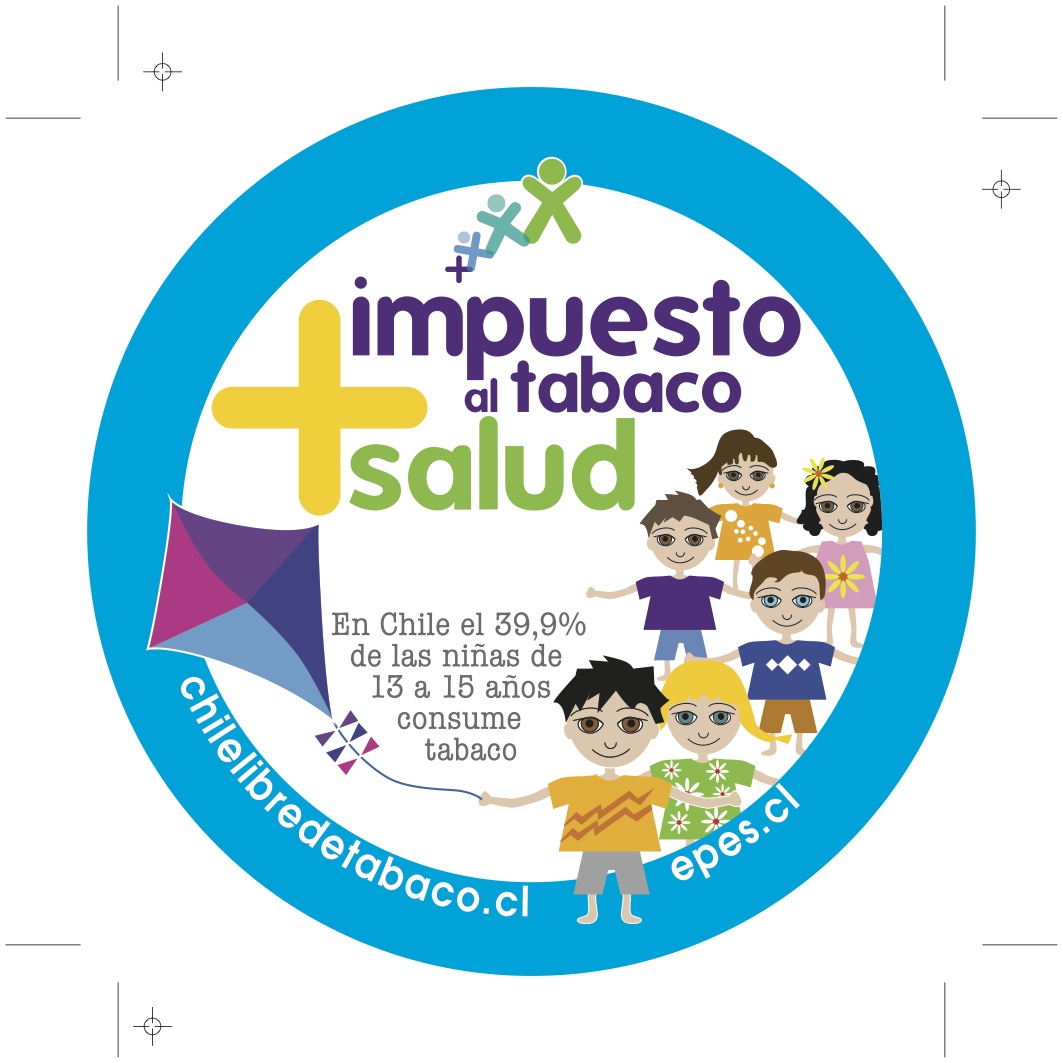 (SANTIAGO, Chile) April 25, 2014 – Tobacco-Free Chile (Chile Libre de Tabaco, CLT) called the government's proposed 10 percent tax increase on tobacco products "insufficient" as the measure, part of a package of tax reforms, made its way through the Chilean legislature.
CLT applauded the decision by President Michelle Bachelet to include a higher tax on tobacco as part of an ongoing national debate on the fairness of the tax burden. But the group lamented that the increase is aimed merely at generating income rather than improving public health.
Tobacco consumption is estimated to cause 16,000 deaths per year in Chile, the country with the highest smoking rates in Latin America, an estimated 40.6% among persons 16 and older. Smoking among adolescent girls from 13 to 15 in the country is also approximately 40%, a world record.
María Teresa Valenzuela, a professor at the University of Chile's School of Public Health, said that the tax rise is "so small that it can be easily absorbed by the tobacco industry and will not affect the price of cigarettes to the consumer, which is what will cut tobacco consumption among users."
"Chile has an opportunity not only to be fairer in its tax policy but also to improve the people's health", she added.
The entire package of tax reforms sailed through the Finance Committee of the Chilean Congress's lower house April 22 by a vote of 10 to 2. The Socialist-led coalition government of President Bachelet enjoys a comfortable majority in both houses of Congress, and approval of the tax measures is anticipated.
CLT cited a recent study by economist Guillermo Paraje who estimated that a 20 percent rise in the retail price of cigarettes would lead to a reduction in smoking initiation of between 3.9% and 6.6% per year. "What is collected in tobacco taxes today is minimal compared to the damage caused in the health of the population and the cost to the public health budget", he said.
For more information, contact Isabel Díaz Medina [isabeldmedina@gmail.com] 56-09-5402-4239.